Fly-in Patients
Are you interested in having surgery with Dr. Lin? No worries! Many of our patients fly in to see Dr. Lin for a consultation. Our office is located in Thousand Oaks, California. The nearby airports close to Thousand Oaks would be LAX (Los Angeles Airport) and BUR (Burbank Airport). We hope to help you with your decision making process and we will offer you all the different medical and surgical options so that you can make the best informed decisions.
Contact Dr. Lin:
1. Fly in for a thorough consultation and exam
(Ideal for patients who can afford to travel and would like to meet Dr. Lin and his staff.)
2. Phone Consultations or E consultations
Patient can either call or email Dr. Lin with questions regarding their problems and candidacy for surgery. (A cost-effective option for patients with questions about the options available. Ultimately, to be able diagnose the problem thoroughly and to determine a surgical management plan, Dr. Lin will need to see patient for an in office consult.)
Scheduling:
Once you wish to proceed with the surgical plan we can schedule your surgery at any of the following facilities: Thousand Oaks Surgical Hospital, Los Robles Hospital, Los Robles Surgicenter, St. John's Regional Medical Center, St. John's Pleasant Valley Hospital, or Simi Valley Hospital. Depending upon the surgical procedure, some patients are required to stay overnight for post operative care. This will ensure proper care and comfort of the patient following surgery.
On the Road to Recovery:
Typically Fly-in patients stay approximately 1-4 days total, which includes pre-operative evaluation, surgical procedure(s), and post-operative follow up. Dr. Lin will give you a set of guidelines to follow to guarantee the best results possible. In the event that you may need medical assistance upon your return home, we will gladly refer you to a local physician for your post-operative check-up. Your health and well-being are our number one priority.
Hotels Nearby
A number of our patients fly in from different parts of the U.S., so we like to make your stay as easy and simple as possible. Below is a list of hotels that are nearby our facility for your convenience.
---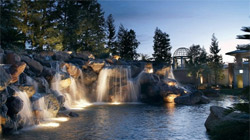 Four Season Hotel Westlake
Rates: From $235
2 Dole Drive
Westlake Village, CA 91362
Reservations: (818) 575-3000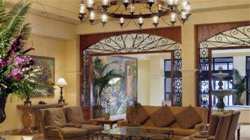 Hyatt Westlake Village
Rates: From $229
880 S. Westlake Blvd
Westlake Village, CA 91361
Reservations: (805) 557-1234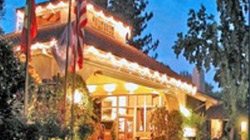 Westlake Village Inn
Rates: From $165
31943 Agoura Road
Westlake Village, CA 91361
Reservations: (818) 889-0230
Toll-free: (800) 535-9978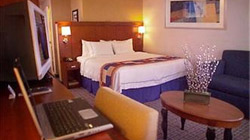 Courtyard Marriott
Rates: From $99-169
1710 Newbury Road
Thousand Oaks, CA 91320
Reservations: (805)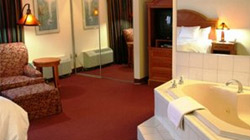 Best Western
Rates: From $80-120
75 W Thousand Oaks Blvd
Thousand Oaks, CA 91360
Reservations: (805) 497-3701
---