Board Certified OB/GYN

Pursuit of excellence with 17+ years of surgical experience.

Learn More

Fellowship Trained
Laparoscopic Gyn Surgery

Expert in Minimally Invasive surgery with over 6000+ surgical cases performed.

Learn More

Fellowship Trained in Urogynecology

ONLY one of a few physicians in the country that is fellowship trained in BOTH Urogynecology and Advanced Laparoscopic Gyn Surgery.

Learn More
"Thank you for taking the time to visit my website. I hope you find the information both interesting and educational. I am glad that I can be a part of your journey in finding the proper urogynecologist and laparoscopic surgeon."
UROGYNECOLOGIST and LAPAROSCOPIC GYNECOLOGIC SURGEON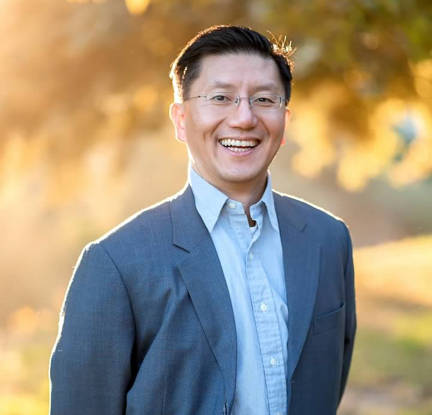 My practice is focused on Urogynecology and Laparoscopic Gynecologic Surgery. I am a board-certified Obstetrician and Gynecologist with an additional one-year fellowship training in Advanced Laparoscopic Gynecologic Surgery and an additional three-year fellowship training in Urogynecology and Reconstructive Pelvic Surgery. I have had more post-graduate surgical fellowship training (total of 8 years) than most OB/GYN physicians in the country. My surgical portfolio includes over 6000+ surgical procedures in urogynecology and laparoscopic gynecology over the past 17+ years. As a result, I believe that I can offer my patients the best clinical and surgical expertise in minimally surgery.
CLINICAL EXPERIENCE AND EXPERTISE
(1) Urogynecology experience: I am a Board Certified Urogynecologist. I have performed over 3000+ procedures in pelvic organ prolapse repairs over the last 17 years. In addition, I have performed over 1200 bladder slings for stress urinary incontinence. The art of pelvic organ prolapse surgery is that the surgeon needs to tailor each surgical procedure to best suit the needs of each patient's problem. My clinical expertise helps to choose the appropriate surgical procedures (either vaginally or laparoscopically, or both) for each individual patient's problem. My prolapse surgeries range from vaginal prolapse repairs to the laparoscopic to the abdominal approach. My first line of surgical prolapse repair is to use the patient's OWN tissue, for safety reasons.
(2) Laparoscopic gynecology experience: I have performed over 3000+ advanced laparoscopic gynecologic procedures. I trained in Chattanooga, TN with one of the pioneers in laparoscopic gynecologic surgery, Dr. C. Y Liu. I sharpened my laparoscopic skills performing hundreds of excision of endometriosis surgeries, laparoscopic hysterectomies for large uterine fibroids, and laparoscopic myomectomies. Then, at Harbor-UCLA Medical Center, I was a clinical instructor, teaching OB/GYN residents advanced laparoscopic surgery for three years from 2003-2006. Afterwards, I transitioned into private practice in the Thousand Oaks area since 2006.
Philosophy
Dr. Lin's philosophy is to provide his patients with the highest quality care without compromise. He is committed to offering his patients the most current and advanced minimally invasive surgical options which will allow for excellent and durable success rates, with a quicker recovery and less post-operative pain.